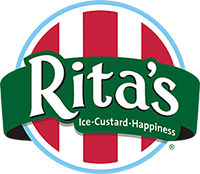 Welcome to Ritas Jobs!
Just because you work for a living doesn't mean it can't be fun! At Rita's, our number one job is creating happiness. Not a bad occupation, don't you think?
Apply today for this exciting opportunity!
Title: Treat Team Manager
Location: Castle Rock, CO 80109
Position Description
Be COOL and Work at Rita's!!!!
Rita's Italian Ice and Custard located at Castle Rock (3990 Limelight Ave) is hiring! Do you have the ability to interact well with people and possess excellent customer service skills? Are you willing to work flexible hours? Do you have prior food service supervisory and management experience? We offer competitive compensation a flexible and fun work environment. If you said yes, then please please apply !