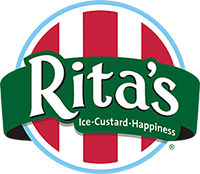 Welcome to Ritas Jobs!
Just because you work for a living doesn't mean it can't be fun! At Rita's, our number one job is creating happiness. Not a bad occupation, don't you think?
Apply today for this exciting opportunity!
Title: Rita's Assistant Manager
Location: Elizabethtown, PA 17022
Position Description
Applicants must be 18+, have their own transportation, be outgoing, flexible with availability, and be ready to work in a fast-paced and FUN environment. Availability through November and night/weekend/holiday availability a must. Management experience a plus but willing to train the right person. Wage dependent on experience. Responsibilities will include (but are not limited to): leading shifts, maintaining interior and exterior cleanliness by delegating and completing tasks, producing our Freshly-Made Italian Ice, serving our guests using Rita's standards of SUPER service, end-of-day responsibilities, traveling between two local locations as needed, and other responsibilities and duties as assigned.