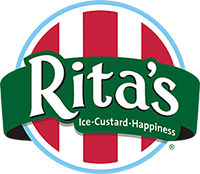 Welcome to Ritas Jobs!
Just because you work for a living doesn't mean it can't be fun! At Rita's, our number one job is creating happiness. Not a bad occupation, don't you think?
Apply today for this exciting opportunity!
Title: Shift Manager
Location: Philadelphia, PA 19135
Type: Full-time
Pay: $12.00 to $15.00 per HOUR
Expires: 10/30/2022
Position Description
Being able to direct, lead and manage a location.
Why working at Rita's is a great opportunity.
Great working environment
Rewarding
Family Atmosphere
Engaging with others
General Responsibilities:
Being able to Lead a shift
Being able to delegate
Lead by example
Develop a culture of growth minded team members.
Develop treat team members in such a way that they are operating as a motivated, high performance team that embodies the vision of the business.
Oversee speed of service and completion of goals.
Skills:
Strategic Thinker, Goal-oriented
Great Communicator both in handling difficult situations and a diverse team.
Mature, Dependable and Results-Oriented
Ability to work in a team environment
Detailed oriented & observant
Good business sense, achiever
Strong time management skills
Proven history of consistently performing at a high level
Unquestionable integrity
Passionate about building relationships with guests
Servant spirit with strong sense of stewardship
Preferred Qualifications:
Experience as a leader food service operation
Serve Safe Certified (not required)- Company will pay and send individual for class.