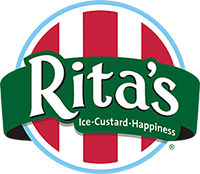 Welcome to Ritas Jobs!
Just because you work for a living doesn't mean it can't be fun! At Rita's, our number one job is creating happiness. Not a bad occupation, don't you think?
Apply today for this exciting opportunity!
Title: Kings Dominion - Rita's Treat Team - Part Time
Location: Doswell, VA 23047
Type: Part-time
Pay: $12.00 to $16.00 per HOUR
Expires: 08/30/2023
Position Description

Rita's Italian Ice is seeking outgoing, energetic, positive, HAPPY people to be part of the COOLEST Treat Team in Kings Dominion!

Position Overview: To assist and support the Rita's Manager in maintaining and operating a successful store while following Rita's and Kings Dominion's policies and procedures. As a member of the cheerful and energetic Rita's Team, you are welcoming guests, performing cashier duties, preparing the delicious frozen treats, keeping the area tidy and through outstanding hospitality, you see to it that every guest's visit is a great one. Maintaining excellent guest service as well as promoting a team atmosphere. Consistently delivering the highest quality products possible, supporting the Rita's Mission Statement: "Our business is treats. Our mission is Happiness).
Rita's Team members are employed by Rita's and have park privileges to include free parking, free park access, access to employee cafeteria and discounts for food and goods inside the park.

Qualifications:
• Must be at least 16 years of age.
• Must be able to work weekends closing shift.
• Must have reliable transportation.
• Physically able to lift 40 lbs. or more throughout the day
• Meets scheduling availability requirements, including nights, weekends, and holiday periods to meet business needs.
• Adheres to Rita's and Cedar Fair's Rules of Conduct including specific grooming standards as outlined in Employee Guidelines.
Responsibilities: Being a team member for Rita's is a very exciting and challenging opportunity. Among the key responsibility is to ensure that every guest is satisfied and pleased with their experience. They must also maintain quality standards when it comes to handling and preparing custard and ice. Team members must also be able to describe and assemble products and or beverages.
• Provides quality service to park guests in a clean, safe atmosphere. Provides guest service including initiating guest interactions, answering questions, giving directions and ensuring quality service.
• Consistently serves quality custard, Italian ice, and other food products being offered to every customer and participate in the team effort to make sure that guests are served as quickly as possible. Prepares and serves treats to park guests, serves treats in correct portions to ensure proper food cost procedures are followed. Ensures proper register policies and procedures are followed.
• Maintains food quality standards, portion control, and records inventory and waste daily.
• Maintains appropriate stock levels to meet business needs.
• Ensures that all storage, and service areas are cleaned and meet all sanitation guidelines.
• Ensures all safety equipment is being used properly; alerts Supervisor of any malfunctions, safety concerns, or needs.
• Maintains cleanliness and safety in assigned work area and performs all duties in compliance with Rita's and Cedar Fair Safety guidelines and requirements and reports all unsafe or unusual conditions to Rita's supervision.
• Follows all Board of Health regulations.
• Handle and/or assist in emergency situations.
• Other duties may be assigned.