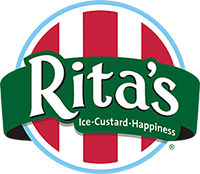 Welcome to Ritas Jobs!
Just because you work for a living doesn't mean it can't be fun! At Rita's, our number one job is creating happiness. Not a bad occupation, don't you think?
Apply today for this exciting opportunity!
Title: Treat Team Shift Leader
Location: Mount Joy, PA 17552
Type: Part-time
Pay: $11.00 to $14.00 per HOUR
Expires: 09/01/2023
Position Description
Our Treat Team Shift Leaders are the supervisory members of our frontline team. In addition to the duties of all Treat Team Members (making and serving treats to customers, cleaning, prepping and restocking,) Shift Leaders are responsible for ensuring all members of staff are performing their duties as instructed, informing management of any issues during shifts, and assisting in production of ice and inventory control as needed.
Because of the ice production requirement of this role, all applicants must be 18 or over to meet the criteria of this position.
On top of your hourly rate, TTM and TTSL are able to earn cash tips during service hours.