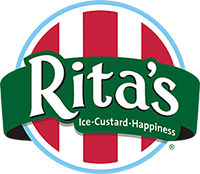 Welcome to Ritas Jobs!
Just because you work for a living doesn't mean it can't be fun! At Rita's, our number one job is creating happiness. Not a bad occupation, don't you think?
Apply today for this exciting opportunity!
Title: Store Manager
Location: Oakland, PA 15213
Type: Full-time
Pay: $15.00 to $18.00 per HOUR
Expires: 03/01/2023
Position Description
This job provides the applicant with an opportunity to be involved in managing a successful food service location. The applicant will need to be able to work evenings, weekends, holidays and be able to make decisions independently. This position requires an individual who is able to manage a diverse work force as well as a large customer base.
Upon being hired the applicant will be trained in the Rita's Corporate system. This training includes preparation of Italian Ice, required documentation, treat preparation, employee requirements and food safety standards. The applicant will work closely with the owner and be fully supported by him.
Daily tasks include: opening the store, production of Italian Ice, assisting at the window, answering customer phone inquiries, assisting with catering, training employees, handling complaints, handling money and assisting with closing the store. The position also involves cleaning equipment as required by Rita's and attending catering events.
This position is seasonal with the opportunity to become salaried.
Valid driver's license is preferred but not required.