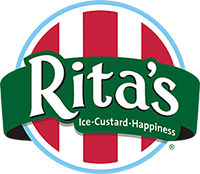 Welcome to Ritas Jobs!
Just because you work for a living doesn't mean it can't be fun! At Rita's, our number one job is creating happiness. Not a bad occupation, don't you think?
Apply today for this exciting opportunity!
Title: Assistant Manager
Location: Campbell, CA 95008
Expires: 05/31/2019
Position Description
Looking for an Assistant Manager able to work. Must be flexible and willing to work nights.

The Assistant Store Manager will be responsible for managing the shop operations
- Learn and perform all roles including Ice maker, Treat Team member
-Perform inventory
-Train Team Members
-Handle Cash
-Be a person with high integrity, strong work ethic and embrace accountability for
managing store operations
-Be a master of exceptional customer service, willing to go above and beyond to make
the customer happy
-Have a strong appreciation for cleanliness and associated "good habits" for maintaining
a clean, healthy and safe environment for all employees and patrons.
-Maintain or exceed company standards in both the FOH and BOH
-Ensure quality and consistency are upheld throughout with food, drinks, operational,
and customer service standards
-Ensure food safety, quality and freshness at all times
-Exercise excellent judgment and maturity to represent owners within community
-Increase guest satisfaction and manage all operational issues ensuring standards of
quality and service are met.
-Hold all team members and managers accountable to company policies, procedures,
mission and operating principles
-Be results driven with an outstanding work ethic and sense of urgency to resolve issues
quickly and effectively
---------------------------------------------------------
Job Requirements:
Qualified Assistant Store Manager applicants should possess:
• Familiar with business essentials (such as inventory and ordering) and familiar with
business financials (such as labor or food cost)
• Strong communication skills
• Well-organized and able to manage administrative tasks while also performing manual
labor 
• Experience leading and coaching a team of hourly employees
• Approachable leadership style
• Respects and values company policies
• Great work ethic, high integrity
• Excellent job tenure
• Must be able to work all shifts (nights, weekends, and holidays)
• Must hold Food Handler's Certificate or obtain one prior to employment.