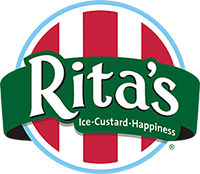 Welcome to Ritas Jobs!
Just because you work for a living doesn't mean it can't be fun! At Rita's, our number one job is creating happiness. Not a bad occupation, don't you think?
Apply today for this exciting opportunity!
Title: Supervisor/Manager
Location: Baltimore, MD 21224
Type: Part-time
Expires: 04/01/2023
Position Description
Rita's Italian Ice of Canton Crossing is seeking friendly, outgoing Key Holder , Supervisors and Assistant Managers who enjoy working in a fast paced family oriented and happy environment. ( Opening Shifts and /or Closing Shifts positions are available )
Key Holder Position: open the store and make Ice every day ( Ideal for homestay moms). No experience needed. Will Train!
Supervisors' Assistant Managers Positions Overview:
Assist and support the manager in:
- Maintaining and operating a successful store while following Rita's policies and procedures.
- Managing the day to day operations
- Leading all the treat team members in an efficient way
- Ensuring that all the treat team members provide guests with efficient, friendly, superior service on a consistent basis
- Ensuring all the Company's procedures are followed, and maintaining the highest quality and consistent product standards
- Ensuring the store is clean and meets all sanitation guidelines
- Opening/ closing the stores
- Ice production, and daily production sheets
- Scheduling
( Other duties might be assigned)
Qualifications:
- Must be energetic, outgoing and positive
- Must possess excellent leadership and customer service skills
- Must have reliable transportation
- Physically able to lift 40 lbs. or more throughout the day
- Must be able to meet schedule availability requirements to meet business needs ( Nights, Weekends, holidays, etc..)
- Past experience in the food industry is a plus
Additional Information
- We have excellent training program
- Compensation is hourly and based on experience . Tips are also received in this position.