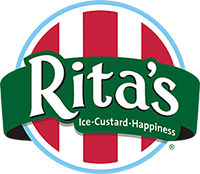 Welcome to Ritas Jobs!
Just because you work for a living doesn't mean it can't be fun! At Rita's, our number one job is creating happiness. Not a bad occupation, don't you think?
Apply today for this exciting opportunity!
Title: Treat Team Mobile Event Manager
Location: Castle Rock, CO 80109
Position Description
Do you like attending concerts and festivals? We are looking for an entrepreneurial Treat Team Member to help run our mobile events. Candidate should have good organization skills, proven customer service skills and the ability to tow a ~ 1000 lb trailer and move a mobile cart on wheels. Valid vehicle insurance is required and events will include local concerts, festivals and others local to Castle Rock and surrounding areas. Schedule will mainly be in the evenings and weekends throughout spring, summer and fall. Compensation is negotiable but we offer competitive packages.