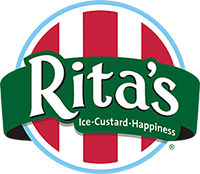 Welcome to Ritas Jobs!
Just because you work for a living doesn't mean it can't be fun! At Rita's, our number one job is creating happiness. Not a bad occupation, don't you think?
Apply today for this exciting opportunity!
Title: Treat Team Supervisor
Location: Castle Rock, CO 80109
Position Description
We are looking for a responsible Supervisor to oversee the workflow at Rita's of Castle Rock primarily on evening shifts with some morning shifts preparing product & setting up the store. He/She will be responsible for supervision, coaching, resolving issues and serving as a link between Treat Team Members and upper management.

The ideal candidate will be a competent individual who will be able to guide and train employees while being results-driven and focused.

This positions goal is to ensure that operations are carried out productively so as to ensure profitability and sustainable growth.

Responsibilities
Oversee workflow and ensure that employees understand their duties or delegated tasks
Monitor employee productivity and provide constructive feedback and coaching
Receive complaints and resolve problems
Pass on information from upper management to employees and vice versa
Be available to work some morning shifts preparing product & setting up store for opening hours.
Be available to work closing shifts during the week and weekends while supervising staff.

Requirements
Proven experience as supervisor or relevant role
Ability to adapt to a variety of job functions
Excellent communication and interpersonal skills
Outstanding organizational and leadership skills
Must be 18 years or older due to restrictions on use of equipment.
Available to work some mornings & mostly evening shifts, both week-days & weekends.