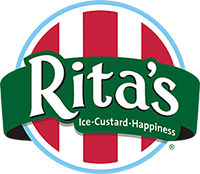 Welcome to Ritas Jobs!
Just because you work for a living doesn't mean it can't be fun! At Rita's, our number one job is creating happiness. Not a bad occupation, don't you think?
Apply today for this exciting opportunity!
Title: Treat Team Member - E-Town Rita's
Location: Elizabethtown, PA 17022
Type: Part-time
Expires: 10/01/2021
Position Description
We are currently seeking Treat Team members that are 16+ years old, outgoing, responsible, hard working, and fun individuals. Treat Team members must be available nights and weekends. Treat Team Members are the face of Rita's. Everyone who works at Rita's is a Treat Team Member. You are expected to: wait on every guest using Rita's SUPER service standards, to offer free ice samples, create treats with proper proportions accurately and efficiently, keep all store areas (inside and outside) clean, maintain superior ice quality, and listen well to instruction among other policies. You will need to always wear a smile in front of guests. Treat Team Members can expect to work in a fast-paced environment with a fun atmosphere! Advancement opportunities available! Hourly salary (discussed at interview) plus tips. Come work at the COOLEST place in town!!