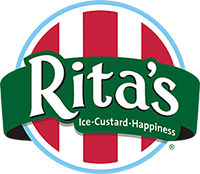 Welcome to Ritas Jobs!
Just because you work for a living doesn't mean it can't be fun! At Rita's, our number one job is creating happiness. Not a bad occupation, don't you think?
Apply today for this exciting opportunity!
Title: Rita's Italian Ice and Frozen Custard Treat Team Lead
Location: Fremont, CA 94538
Type: Part-time
Pay: $15.00 to $17.00 per HOUR
Expires: 07/31/2021
Position Description
Rita's Italian Ice of Fremont is the COOLEST place in Fremont, come join us, we are all about ICE + CUSTARD = HAPPINESS customer service and we have fun doing it!!

We are looking for Adults 18+ years of age as team members who can work between 5:00pm to 10:00pm Monday through Sunday to be part of our AMAZING team. Checkout our Rita's Of Fremont on Facebook and reviews on Yelp, we are all about AWESOME products and customer service and experience, A SMILE GOES A LONG WAY!
We are currently seeking people to serve customers for our Store Front for Rita's Italian Ice and Frozen Custard Bakery team in Fremont. Individuals who are committed to exceptional customer service, detail oriented, with a willingness to go above and beyond are welcome to apply.


ESSENTIAL DUTIES AND RESPONSIBILITIES:
1. Scoop Ice and Frozen Custard and serve customers.
2. Make Italian Ice and other products according to recipe,
3. Billing and money management.
4. Store inventory management and store cleaning.
5. Make a memorable connection and commit to making each guest's experience the best.
6. Be on time for all scheduled shifts and adhere to all company policies and guidelines.
7. Work hard and have FUN while doing so!

JOB REQUIREMENTS:
• 18+ years and older with Excellent verbal English communication skill.
• Work for at least 4 days per week from 5:00pm to 10:00pm Monday through Sunday
• Fast food or retail experience is preferred
• Strong organizational skills and ability to multitask
• Excellent work ethic and teamwork concepts
• Enforce Health Department Regulations (We will train you)
• ServSafe certified (We will help you get this certification online, if you don't have one)
• Available to work at least 20 hours a week
We offer free treats when at work, daily tips, competitive pay, 20% off products off duty, employee referral program monetary incentive, accelerated career advancement, and FUN work environment!