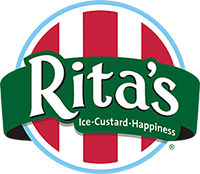 Welcome to Ritas Jobs!
Just because you work for a living doesn't mean it can't be fun! At Rita's, our number one job is creating happiness. Not a bad occupation, don't you think?
Apply today for this exciting opportunity!
Title: Day time Treat Team Member
Location: Gap, PA 17527
Type: Part-time
Pay: $18.00 to $20.00 per HOUR
Expires: 03/20/2023
Position Description
Please consider joining the Rita's team. We are looking for a motivated day time employee to run the opening procedures and day time treat service to the public from the hours of 10:00 AM to 4:00 PM Monday through Friday. This is a seasonal position that pays great and will also include tips. The position will require the making of our flavored Italian ice, serving customers and daily opening and cleaning responsibilities. It's a fun work environment. Applicant must be at least 18 years of age and be able to do moderate lifting. Please consider joining our already great team at Rita's.