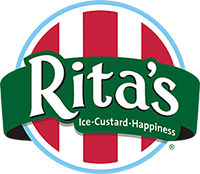 Welcome to Ritas Jobs!
Just because you work for a living doesn't mean it can't be fun! At Rita's, our number one job is creating happiness. Not a bad occupation, don't you think?
Apply today for this exciting opportunity!
Title: Treat Team Member
Location: Philadelphia, PA 19135
Type: Part-time
Expires: 11/30/2023
Position Description
Rita's Italian Ice is now hiring for the 2023 season! We are searching for

energetic, friendly and customer focused

individuals to join our Treat Team. If you believe that you are an individual who can be great with customers, gets along with fellow staff and would like an opportunity to work at Rita's, then this is the place to apply.
No experience is necessary due to Rita's training program for all new staff members. All we ask for is to work hard and the desire to want to learn. If you can accel at that these two main goals that Rita's is looking for then you have found your place to work!
Job Responsibilities:
Serving products to our guests.

Provide customer engagement in a positive manner

.

Working the cash registers.

Perform daily

duties.

Maintain high standard of

cleanliness.

Accurately handle customer funds and process their orders and transactions using our Purchasing

system.

Fulfill customer orders, special orders and preparation of large event orders.
Requirements:
Must be available to work weekdays and some closing shifts.

Must be available to work on some

weekends.

To be able to work with others.

Excellent customer service skills.

Excellent verbal and written communication skills.

Strong organizational skills and attention to detail.