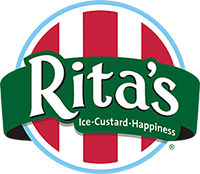 Welcome to Ritas Jobs!
Just because you work for a living doesn't mean it can't be fun! At Rita's, our number one job is creating happiness. Not a bad occupation, don't you think?
Apply today for this exciting opportunity!
Title: Treat Team Member
Location: Hummelstown, PA 17036
Type: Part-time
Expires: 09/30/2021
Position Description
Now hiring for Treat Team Members for the 2021 season. Everybody loves Rita's. We are looking for friendly, enthusiastic people who enjoy serving customers. We are a walk up location, so the customers do not come inside. We also have implemented covid safe policies to keep employees and customers as safe as possible. No experience necessary. We offer flexible scheduling, FREE TREATS, TIPS, and a team environment. We work in a clean and friendly store and give every customer the best experience possible. We are open late Feb until mid-October. We are open noon until 9 p.m. We will begin actual hiring in Feb, so apply now and we will contact you then for an interview.