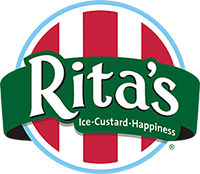 Welcome to Ritas Jobs!
Just because you work for a living doesn't mean it can't be fun! At Rita's, our number one job is creating happiness. Not a bad occupation, don't you think?
Apply today for this exciting opportunity!
Title: Assistant Manager
Location: Madison, AL 35758
Type: Part-time
Expires: 08/01/2023
Position Description
An Assistant Manager is a supervisory position. Pay is based on an hourly rate plus tips.
All applicants MUST HAVE VERIFIABLE past EMPLOYMENT references- and list weekly availability.
Responsibilities & Duties
•
In addition to supervisory duties, you will also be required to act as a Treat Team Member as needed
•
Oversee and hold accountable Treat Team Members & Team Leaders for brand standards and responsibilities
•
Become a Certified Ice Maker through online and in person training
•
Follow recipe cards to make ice in our production room
•
Handle cash and prepare nightly deposits
•
Maintain cleanliness of the interior and exterior of the store
•
Complete inventory of supplies on a weekly basis
•
Process and put away deliveries of supplies several times per week
•
Maintaining and cleaning equipment (batch and custard machines) weekly
Requirements
•
Must be at least 18 years of age.
•
Must be able to work at least 4 shifts per week (Mon- Fri) and 1 shift per weekend (Sat- Sun) year-round. Flexible availability is a must.
•
Ability to manage a fast-paced, high volume, clean and customer focused restaurant
•
Must know how to count money, wash dishes, lift fifty pounds, stand for 8 hours and be willing to clean
•
Must be able to work at different venues- for catering, fundraising and mobile events
•
Be able to thrive in a fast-paced environment
•
Have excellent communication skills
•
Possess a positive attitude and ethics which support our values and culture
•
Strong time-management skills, the ability to multi-task, prioritize and organize
Benefits
•
Training provided- combination of online courses and in person tutorials
•
Free treat after every shift worked
•
Paid vacation/ time off
•
Advancement opportunities within
•
Fast paced environment- there's never time to stand around!
•
This position is a year-round position.