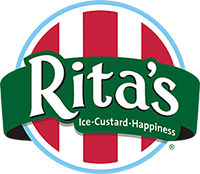 Welcome to Ritas Jobs!
Just because you work for a living doesn't mean it can't be fun! At Rita's, our number one job is creating happiness. Not a bad occupation, don't you think?
Apply today for this exciting opportunity!
Title: Treat Team Member
Location: Madison, AL 35758
Type: Part-time
Expires: 08/01/2023
Position Description
A Treat Team Member is an entry-level position, with potential for promotion.
Responsibilities & Duties
•
Provide fast, friendly and accurate service to our guests
•
Restock supplies to the front of the store
•
Maintain cleanliness of the interior and exterior of the store
Requirements
•
Must be at least 16 years of age. Those under 18 will be required to furnish a work permit.
•
Must be able to work at least 2 shifts per week (Mon- Fri) and 1 shift per weekend (Sat- Sun) Spring, Summer & Fall.
•
Must know how to count money, wash dishes, lift thirty pounds, stand for 5 hours or more and be willing to clean
•
Be able to handle a fast paced environment
Benefits
•
Training provided- combination of online courses and in person tutorials
•
Free treat after every shift worked
•
Advancement opportunities within