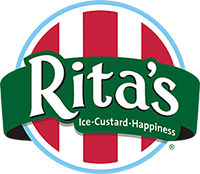 Welcome to Ritas Jobs!
Just because you work for a living doesn't mean it can't be fun! At Rita's, our number one job is creating happiness. Not a bad occupation, don't you think?
Apply today for this exciting opportunity!
Title: Treat Team Member
Location: Mount Joy, PA 17552
Type: Part-time
Pay: $9.00 to $11.00 per HOUR
Expires: 09/01/2023
Position Description
Our Treat Team Members are our frontline team. Making tasty treats for customers and serving up happiness with a smile are the most important factors in making a great TTM.
Cleaning, prepping and keeping items well stocked are the other duties and responsibilities of TTM's.
On top of your hourly rate, TTM are able to earn cash tips during service hours.