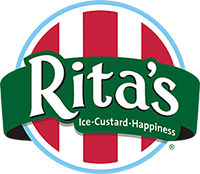 Welcome to Ritas Jobs!
Just because you work for a living doesn't mean it can't be fun! At Rita's, our number one job is creating happiness. Not a bad occupation, don't you think?
Apply today for this exciting opportunity!
Title: Assistant Manager
Location: Augusta, GA 30907
Type: Full-time
Expires: 06/30/2023
Position Description
Job Descripion
Putt-Putt Fun Center is poised for growth, but we need an assistant manager to support our senior management team along the way. Because we are known for exceptional customer experiences, we are looking for a assistant manager who can provide attentive service at every turn. Our ideal candidate will be well-versed in all areas of business, with specialized skill in customer service. He or she will be an inspiring team member ready to ensure productivity and quality performance to achieve our long-term company vision.
Objectives of this Role
Gain a complete understanding of specific goals, objectives, and audiences
Help build a well-developed and high-performing team that works together collaboratively.
Collaborate with the team to ensure the company is providing consistently excellent products and service, and that the environment is inviting and well-stocked
Monitor performance and report on progress
Adhere to department policies and procedures
Daily and Monthly Responsibilities
Partner with senior manager to ensure quality customer service and supervise a team with diverse talents and responsibilities
Meet regularly with management to report and plan strategic plans for team objectives
Manage controllable expenses and supplies within approved budgets to achieve profitability targets
Fill in for senior management in their absence, coordinating schedules, inventory, and supplies
Monitor customer and client satisfaction, and quality assurance, reporting any problems, accidents, unsafe conditions, or equipment trouble to management
Skills and Qualifications
High school diploma or GED
Proven experience in management roles preferred
Strong leadership, communication, and collaboration skills