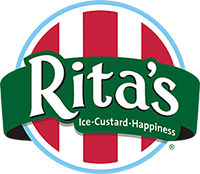 Welcome to Ritas Jobs!
Just because you work for a living doesn't mean it can't be fun! At Rita's, our number one job is creating happiness. Not a bad occupation, don't you think?
Apply today for this exciting opportunity!
Title: Rita's Treat Team Jobs
Location: Reading, PA 19605
Type: Part-time
Expires: 08/19/2023
Position Description
Minimum age - 16 or 15 turning 16 shortly.
Must be available variable days (after school), nights, weekends and holidays during our season.
Serve all customers with a big smile and excellent service.
Ring up customers and be knowledgeable with all our products.
Performs openings, closings, and side work duties as instructed or by checklist.
Keep work areas and equipment cleaned, organized, sanitized and sufficiently stocked.
Complete opening and end of day duties (depending on shift) accordance to check list.
All activities and decisions are focused on and driven by the guests needs.
Perform duties with you and your other workers safety in mind.
Opportunity to work at both Rita's Sinking Spring & Rita's North 5th Street Reading stores
.
FYI: Our posted hours do not include after closing clean up duties.