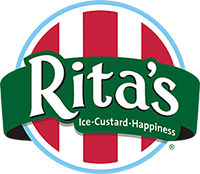 Welcome to Ritas Jobs!
Just because you work for a living doesn't mean it can't be fun! At Rita's, our number one job is creating happiness. Not a bad occupation, don't you think?
Apply today for this exciting opportunity!
Title: Rita's Treat Team Member
Location: Washington, PA 15301
Type: Part-time
Pay: $8.00 to $18.00 per HOUR
Expires: 06/30/2023
Position Description
Your availability and having strong people/customer service skills are key to being hired.
JOB REQUIREMENTS
1. YOU MUST BE AVAILABLE TO WORK SOME WEEKEND NIGHT SHIFTS
2. YOU MUST BE ABLE TO WORK A STANDARD SHIFT OF 4PM - 9PM
3. YOU MUST BE ABLE TO WORK 2 EVENING SHIFTS PER WEEK IN THE SPRING AND FALL WHILE SCHOOL IS IN SESSION
Perks.
-Very flexible schedule.
-Great pay with tips.
-Free Rita's.
-Down time to do school work.
-Easy and fun job.
Job Responsibilities
· Serving products to our guests
· Working the cash registers
· Perform daily chore duties
· Maintain high standard of cleanliness
· Accurately handle customer funds and process their orders and transactions using our Purchasing system
· Must be available some weekends
· Reliabe Transportation
· Excellent customer service skills
· Excellent verbal and written communication skills
· Strong organizational skills and attention to detail
Pay starts at 8$ with tips. Average rate with tips $14-$18 per hour