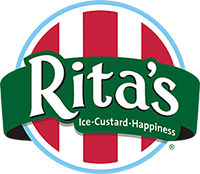 Welcome to Ritas Jobs!
Just because you work for a living doesn't mean it can't be fun! At Rita's, our number one job is creating happiness. Not a bad occupation, don't you think?
Apply today for this exciting opportunity!
Title: Treat Team Member - Flourtown
Location: Wyndmoor, PA 19038
Type: Part-time
Pay: $8.50 to $12.00 per HOUR
Expires: 03/31/2023
Position Description
If you love Italian Ice and enjoy working in a fun, fast-paced environment then Rita's Italian Ice is the place for you! Our stores are re-opening in February, 2023 and we are hiring Treat Team Members. The following site is available...
1527 Bethlehem Pike, Flourtown, PA 19031 (Rita's #349)
We are looking to hire staff for our 2023 season. No experience is necessary, all training will be provided. We hire staff 14 years or older. Our season run from last February and late October with April to June being our busiest. Applicants with previous work experience my be hired with additional responsibilities as a Shirt Leader. We will hold interviews during late January/early February starting with an open interviews session Saturday, 1/28 from 1 PM to 3 PM at Rita's Flourtown (1527 Bethlehem Pike, Flourtown, PA 19031)
Window staff - greeting guests, making/serving frozen treats
Positive attitude that translates to friendliness with our guests
Can follow directions and help maintain store cleanliness
Being honest, trustworthy and dependable
Accurately handle guest order/transactions using a purchasing system
Student in good standing in 8th to 12th grade
14 years and older
Must have availability for the start of our season (weekdays and/or weekends)