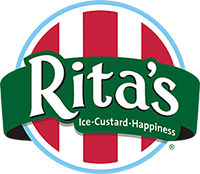 Welcome to Ritas Jobs!
Just because you work for a living doesn't mean it can't be fun! At Rita's, our number one job is creating happiness. Not a bad occupation, don't you think?
Apply today for this exciting opportunity!
Title: Shift Leader
Location: Elizabethtown, PA 17022
Type: Part-time
Expires: 12/31/2021
Position Description
We are currently looking for a part time Shift Leader. 20-30 hours per week. Must be available some days, nights and weekends. Must be willing to learn all aspects of operating a Rita's store including ice making, customer service, closing procedures, and opening procedures. 18+, self starter, outgoing, great availability and able to supervise others is a must. Great pay (discussed at interview), fun job, and tips!