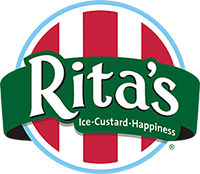 Welcome to Ritas Jobs!
Just because you work for a living doesn't mean it can't be fun! At Rita's, our number one job is creating happiness. Not a bad occupation, don't you think?
Apply today for this exciting opportunity!
Title: Rita's Italian Ice and Frozen Custard Field Marketing Manager
Location: Fremont, CA 94538
Type: Part-time
Pay: $15.00 to $18.00 per HOUR
Expires: 09/30/2020
Position Description
Rita's Italian Ice and Frozen Custard in Fremont is the COOLEST place in Fremont, come join us, we are all about ICE + CUSTARD = HAPPINESS customer service and we have fun doing it!!

A job at Rita's Italian Ice is a rewarding experience and you will learn people skills, customer service skills, presentation skills, use your creative ideas to promote the business, marketing to new clients etc.

We are looking for responsible team members to be part of our AMAZING team. Checkout our Rita's Of Fremont on Facebook and reviews on Yelp, we are all about AWESOME products and customer service and experience, A SMILE GOES A LONG WAY!
Field Marketing manager will be responsible for the following:
1. Learn our products and present to new potential clients in and around Fremont.
2. Give presentations about our onsite-catering options to new clients.
3. Provide feedback on how to improve the client experience.
4. Actively work to improve client's experience.
5. Provide excellent hospitality and customer service.

Job Requirements:
1. Must have a high school diploma or equivalent.
2. Be able to communicate effectively, actively and professionally.
3. Customer service driven.
4. Flexible and professional but friendly with a positive attitude and passion for learning.
5. A vehicle and valid driver's license are required for this position
6. Prefer experience in Food, restaurant or retail business.

Compensation:
1. Hourly base pays for field marketing.
2. Additional compensation for new business and catering.

We offer free treats when at work, 20% off products off duty, employee referral program monetary incentive, accelerated career advancement, and FUN work environment!